About us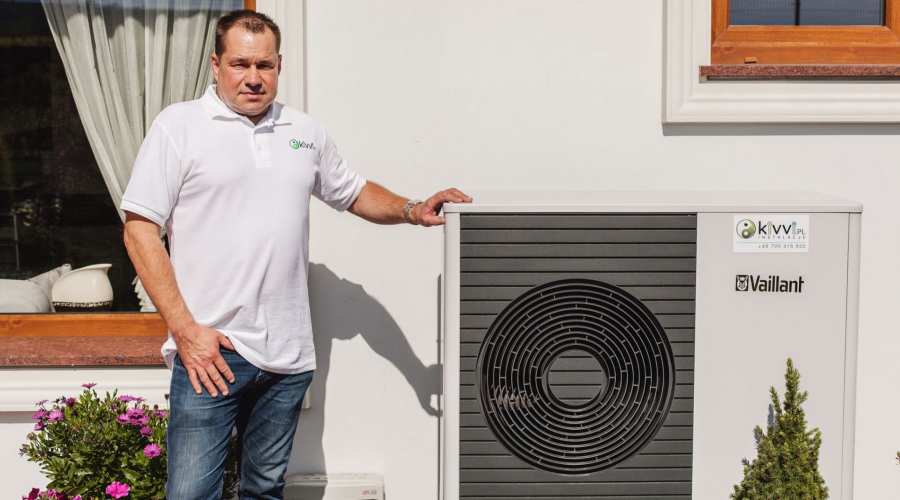 Renewable energy sources are our passion and meticulously installed heat pumps - our presentation card. We have been working in the industry for nearly 30 years and we are constantly developing our expertise and skills. The pursuit of Innovation, leading trainings, taking part in fairs - this is our everyday life, which is why we are in the know-how of current trends and always implement them, in fact, we are often ahead of them.
In just the last few years we have locally completed over 30 investments related to heat pumps, both ground source and air source, we have also installed several dozen air conditioning systems in private, public and commercial facilities. We focus not only on professional workmanship, but also on a thorough aesthetic finish. Our employees are experts with many years of experience who are in a constant pursuit of developing their expertise further.
In our intelligent system array, we work with heat pumps from renowned brands like Vaillant and Saunier Duval because we fully trust their quality and can confidently recommend them to our customers. We always choose the best the materials needed to complete our installations because we know that only thanks to that the whole system will work without any problems for at least a dozen years.
Satisfied customers, who have entrusted us with the completion of their systems, willingly recommend our services; these projects are indeed our best presentation card.
Bet on the future and discover the world of low-cost and ecological renewable energy. Contact us and bet on sustainable energy.